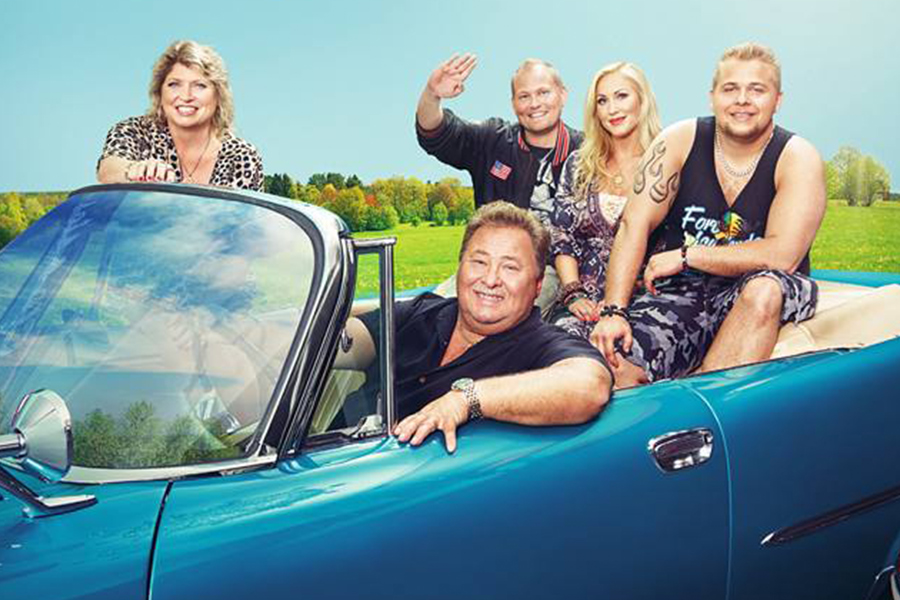 Leif-Ivan Karlsson is a Swedish self-proclaimed super entrepreneur. Together with his wife Susanne, 51, and their three children, Tony, 35, Angelica, 27, and Pierre, 26, he runs everything from auto museum to camping, center and hotel. Now, he can add reality star to his impressive resume.
Leif-Ivan own reality series "Karlsson" premiered this fall. Viewers will get to follow in the daily life of the Karlsson family.
For ten weeks, camera crews followed the Karlssons, recording their every move.
While in the US, the Karlssons purchased several classic cars to ship back to their main residence in Sweden. Oceans International was chosen to pack the impressive cargo for the voyage. Camera crews were on hand to capture the event.
Check out the trailer below and look for Oceans International to be featured in an upcoming episode.